We're pleased to announce that online sign-ups and payments are now available to provide convenience and flexibility to our customers. Instant access means they can create and share sales presentations immediately to grow their business.
Effective as of March, quick and hassle-free sign-ups and payments can be made online through Prezentor's platform. We've implemented Stripe's secure payment platform to ensure online payment processing worldwide. Customers are now able to sign-up and upgrade their subscription at their convenience, choose their preferred method of payment, and better manage their spending.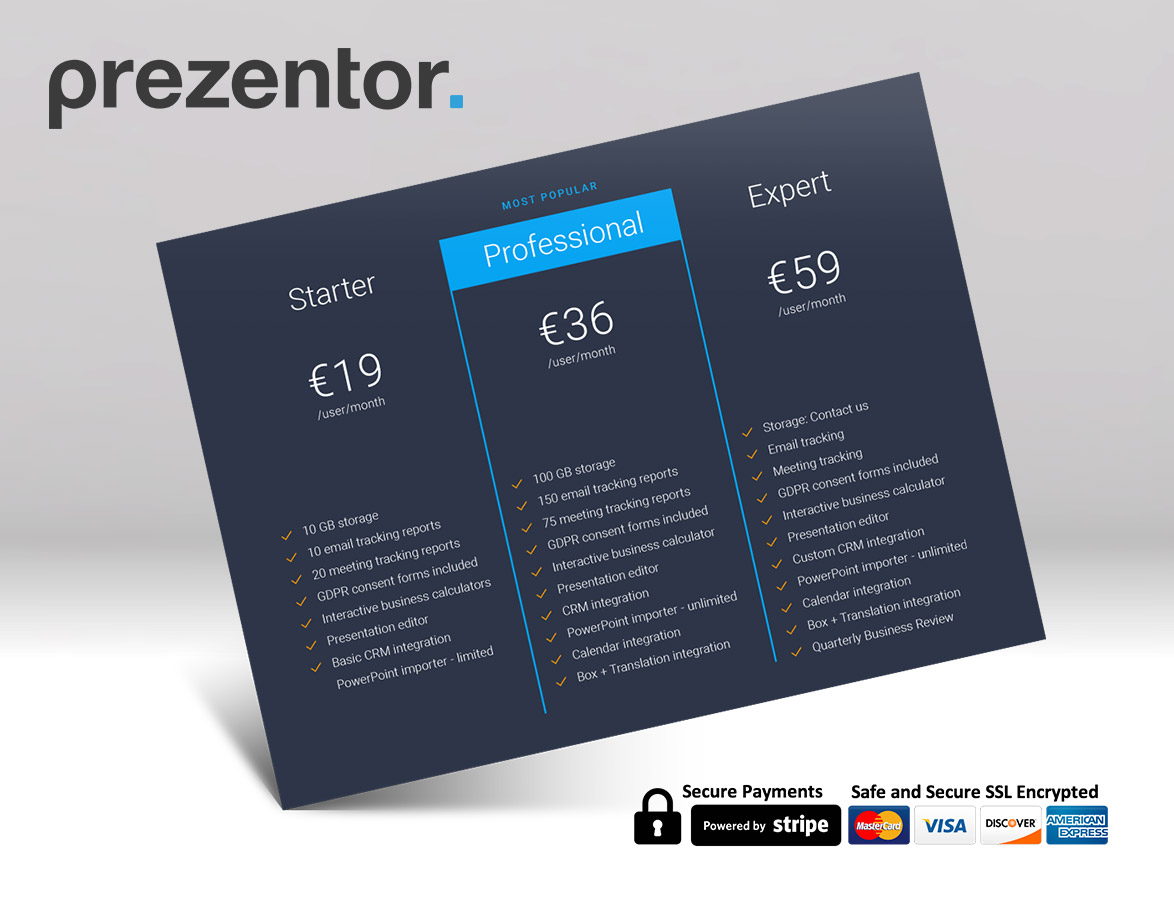 How do I subscribe online?
Log into your Prezentor editor and click the Upgrade button in the menu at the top right corner. Select your plan, number of users, billing frequency and follow the payment instructions. Once the payment has been processed, you will have access to the features of the plan you selected.
I'm a customer. How does it affect my billing?
While we highly encourage the use of online payment, customers may continue with their current payment process.
Can I pay for Prezentor's professional services online?
Currently, you cannot make online payments for our professional services such as workshops and presentation design. Billing will occur per invoice and payments are processed via online bank transfer. Contact sales for more details on our professional services: Call +45 31 68 19 40.
I don't have a Prezentor account. How do I sign up?
You can create a Prezentor account by signing up for a free 14-day trial, where you will have access to features of the Expert plan. At any time during your trial you can subscribe to our service.
I don't know which plan I should choose?
Book a free 30-minute coaching session, where we identify your needs and the plan that matches your needs the best.
If you have any questions regarding online payments of your Prezentor subscription, please contact support and we will get back to you as soon as possible.
For more information about Prezentor's online payment process please see our FAQ section.