Take the guesswork out of follow-ups
Get notified when your buyer interacts with your sales materials and see what the buyer looked at
— no matter how long ago you sent them.
Buyer readiness analytics
Gain insights into where the buyer is in their decision making process, so you can take action accordingly.
Stay in tune with your customers
Built-in sales analytics empower you with insight into the solutions your buyer needs, all while helping you learn what your most effective sales materials are.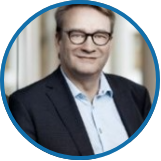 "Our immediate sales increased, so that is a win-win for all. The customer does not waste extra time during the meeting and we do not waste additional time after the meeting."
Senior Vice President of Global Sales and Marketing, Foss
Meet the sales-enablement tool you have been waiting for