How to Build and Support Great Sales Habits at Scale
Sustain Your Team's Success with Training and Enablement hand-in-hand
Thursday Feb. 24 at 11.00 CET (45 min)
In this webcast you will learn how to make sure that the learnings and best practices from your Sales training are used, sustained, and successfully implemented in your Sales organization. Furthermore, learn how to build the right foundation for implementing and improving your best practices at scale.
We will talk about: 
Unlearning and repetition to create new habits 
Why content and training need to go hand-in-hand 
Why ongoing practice and training is the key to success (you play as you practice) 
Why you cannot improve what you cannot measure (getting valuable data out of the sales meetings) 
Why sales material needs to be flexible to engage the customer where they are, while simultaneously guiding and support the salesperson
Peter Mols, Founder, Partner and Habit Trainer at Growing Habits
Peter Mols is a serial entrepreneur, 38 years old, father, of two, and has over the past 15 years been studying habits, psychology, biases, and philosophy. His guiding star has always been behavior. Action speaks louder than words, and 1.000 actions speak even louder. "These insights have been condensed and packaged in 'Growing Habits' for you to tap into and use for your success – We are growing habits."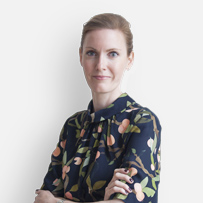 Sara Leander-Pehrson, CEO at Prezentor
Sara Leander-Pehrson is the CEO at Prezentor, a sales enablement platform that optimizes the customer dialogue, automates CRM entry, and increases sales productivity. Sara has a background as a management consultant and she is born into a family of entrepreneurs, where she has always been surrounded by sales. She is a passionate believer in value-based sales.
© 2014-2022 Prezentor Aps.