Prezentor News, Press Releases and Media Relations
For inquiries please contact:

press@prezentor.com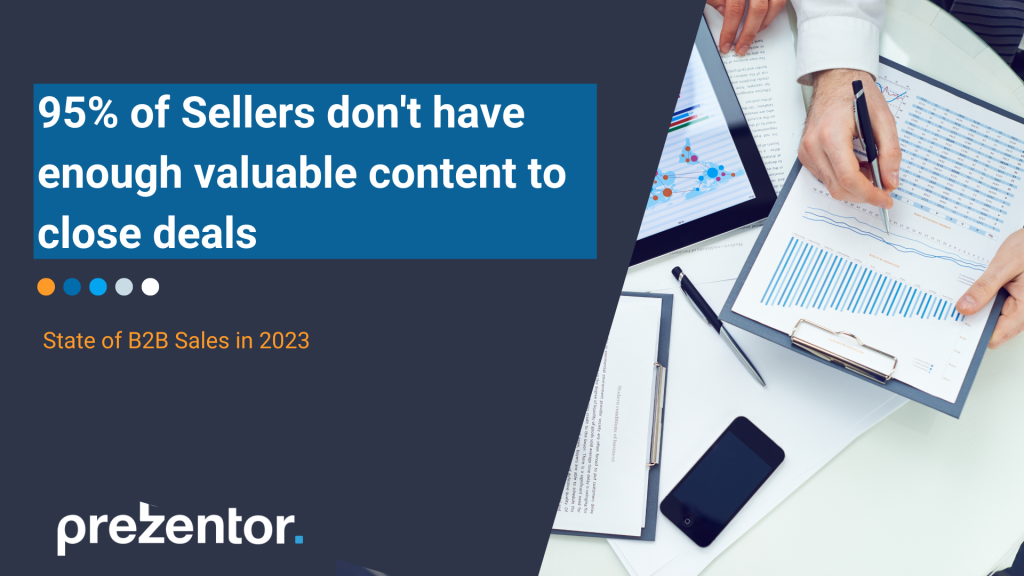 95% of Sellers don't have enough valuable content to close deals
Copenhagen, Denmark – 10 January 2023
Prezentor interviewed over 100 Nordic Sales teams in November 2022 to uncover the main challenges Sales organizations are facing. In the "State of B2B Sales Survey", 95% of Sellers stated that their biggest Sales challenge is that they don't have enough valuable content.
Helen Shvets Appointed as Chief Product Officer
Copenhagen, Denmark – 19 December 2022
Prezentor, the Nordic market leader in sales enablement technology, and the world's only solution that enables organizations to implement value-based selling throughout the entire sales process, today announced it has named Helen Shvets as Chief Product Officer.
The New Content Hub powered by Prezentor
Copenhagen, Denmark – 11 November 2022
Prezentor, today announced it has launched a new value-based selling product bringing Sales and Marketing closer together – the Content Hub.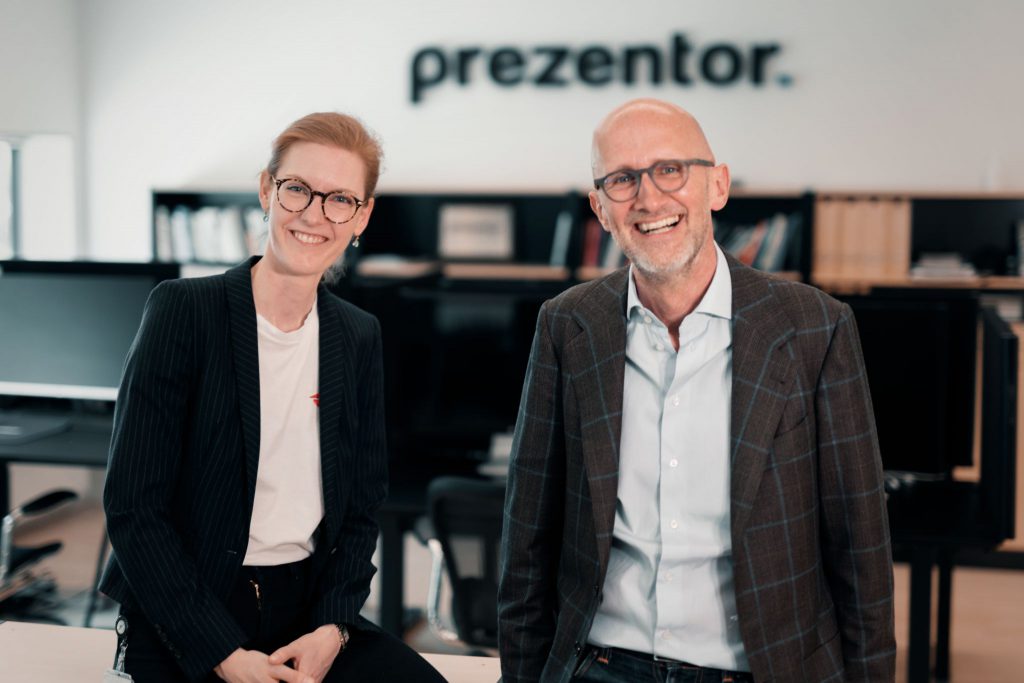 Investor Steen Møller Jensen joins Prezentor
Copenhagen, Denmark – 19 August 2021
Steen Møller Jensen spent 25 years as a successful businessperson without Prezentor, until a day that changed it all. With an impressive roster in the financial services industry under his belt, and experience as everything from a CEO to angel investor, Jensen thought he'd seen it all — until Prezentor, a sales enablement tool, arrived into his orbit.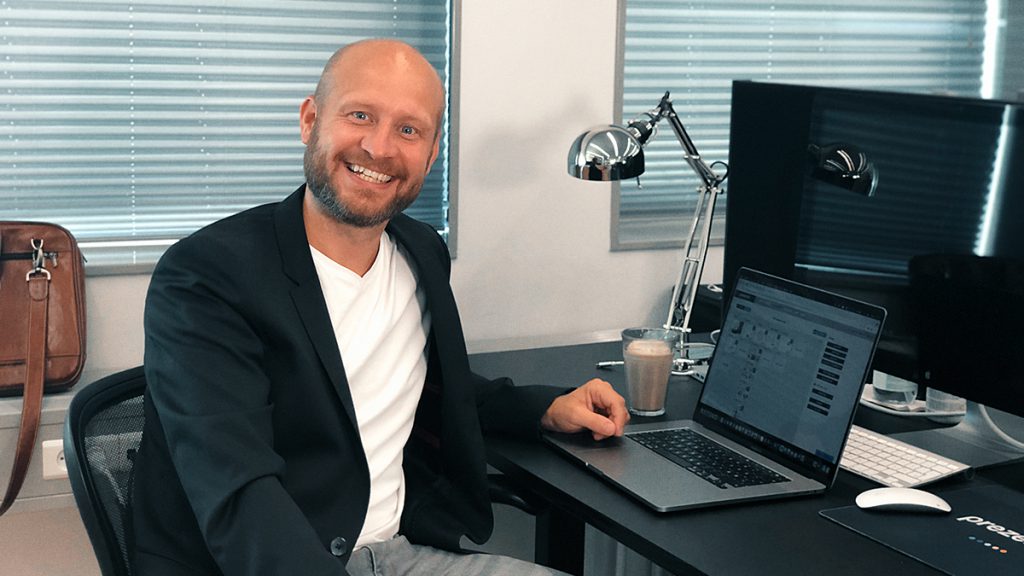 How Mikkel Filskov Is Changing Sales
Copenhagen, Denmark – 11 February 2021
"A natural entrepreneur. That is how Mikkel Filskov describes himself as he recalls his journey into the business world after founding his first company nearly two decades ago. With a business ethos forged through learning by doing, Filskov now helms Prezentor, a Copenhagen-based sales enablement software company, as its CPO.
Founded in 2013, Prezentor powers smart solutions that help companies to create impactful buyer experiences. Our mission is to make B2B organizations more effective by aligning Sales and Marketing, creating more transparency, saving sellers up to 75% of their meeting preparation time, sharing helpful content insights, and automating manual CRM tasks.
Prezentor's sales enablement platform closes the data gap, creates more intelligent organizations, and more effective Sales professionals. Headquartered in Copenhagen, Prezentor is trusted by thousands of sellers worldwide so they can focus on what they do best: create meaningful relations with buyers.